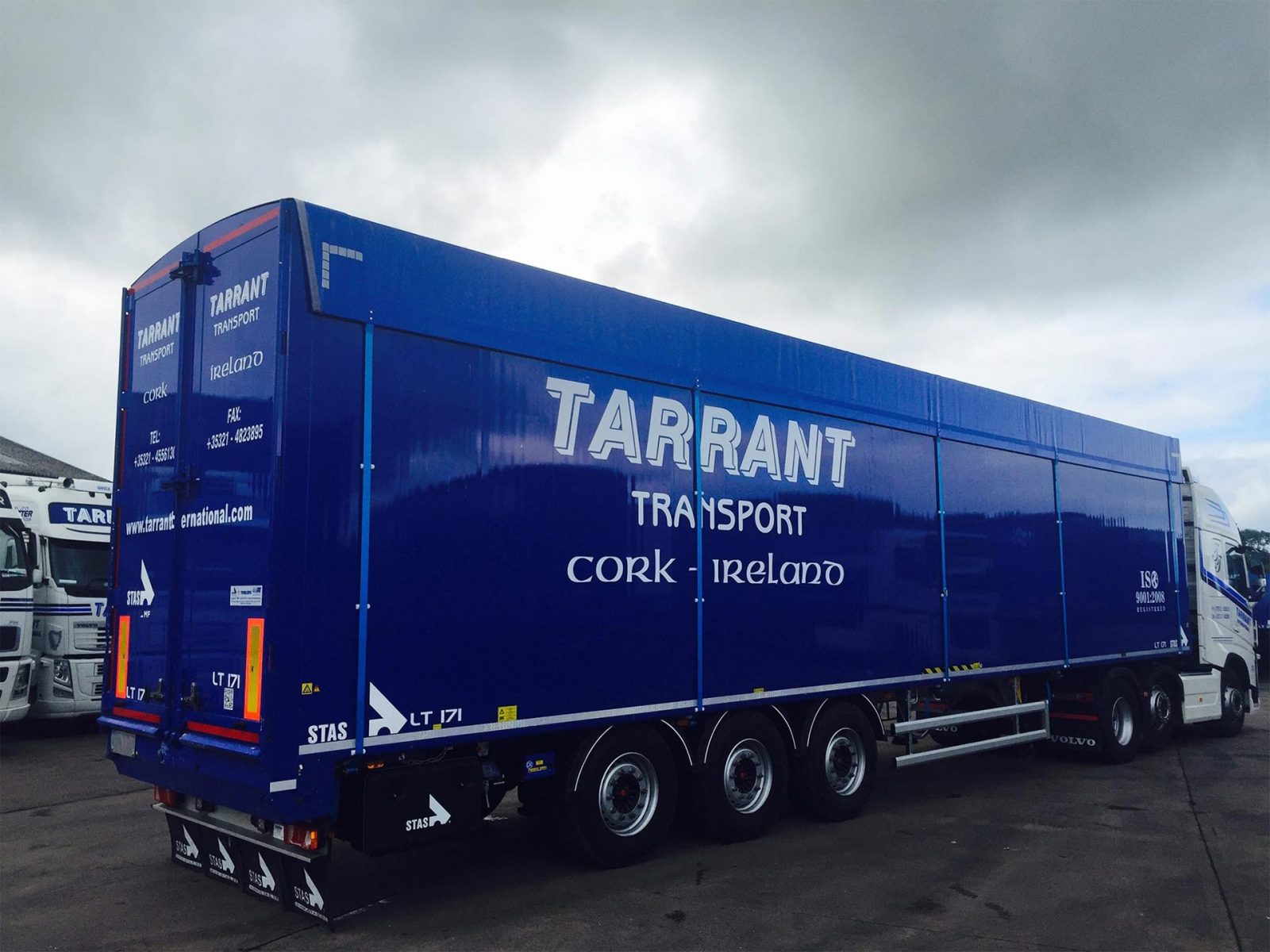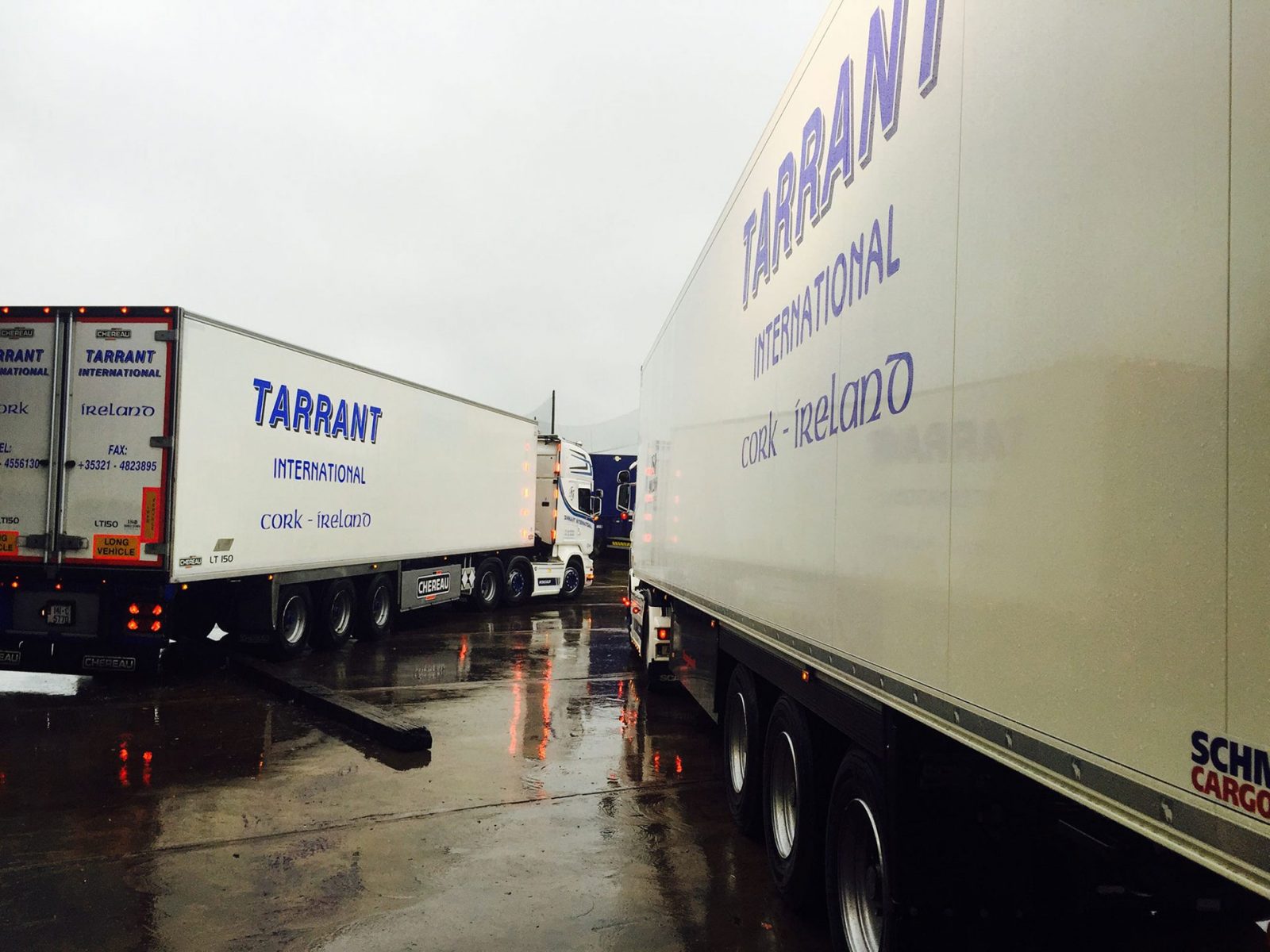 We specialise in national and international haulage
Tarrant International Transport is one of the leading logistics and distribution companies in Ireland. Our head office is located in Glanmire, Co. Cork. We deliver all over continental Europe & beyond. Our waste division is the largest of its kind in Ireland.
At the start of 2016, we have acquired 5 Robinson Flat trailers heavy duty spec for the Construction Industry with twist locks.