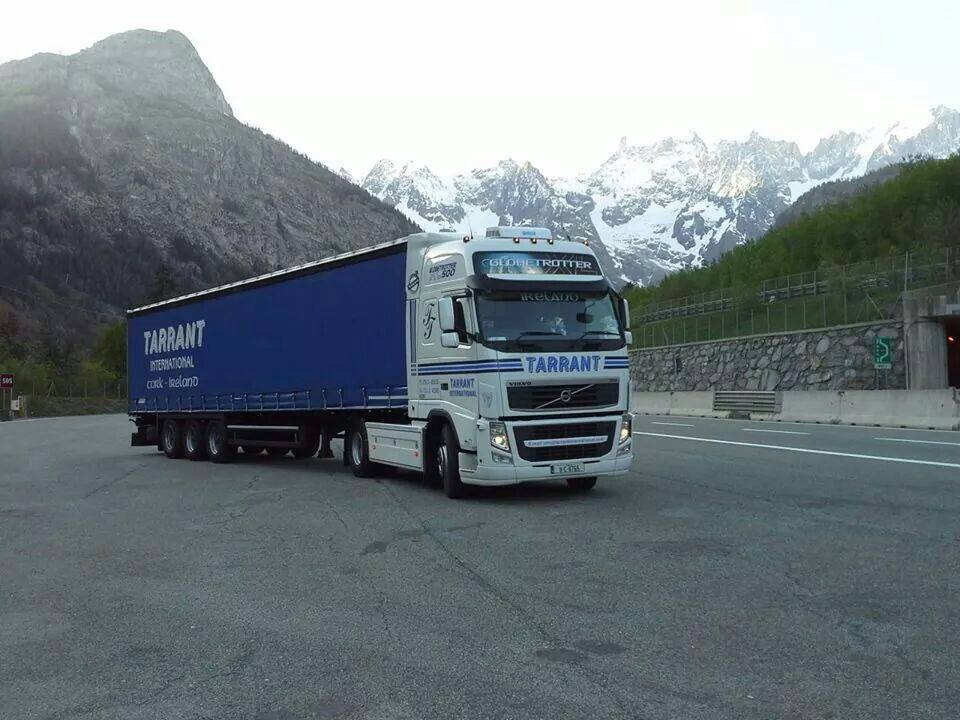 Established in 1973 by Liam Tarrant
Tarrant International is a family run operation currently running 55 tractor units and 150 trailers comprising fridges, euroliners, chipliners, curtainsiders, flats, walking floors, ejectors and tipping trailers. We deliver all over continental Europe and beyond, with recent trips to Northern Africa, Greece and Turkey. Delivered Produce range from fresh and frozen fish, meat, dairy, fruit and veg, plastics, ceramics, groupage to Pharmaceutical goods with our GDP trained drivers. Our Waste Division is the largest of its kind in Ireland transporting commercial/domestic & construction waste, recycling, timber, woodchip, sawdust, fines & bulk products around Ireland & UK. We are licensed to collect waste in each of the 26 counties & also hold a Northern Ireland and UK permit.
Long standing members of the Irish Road Haulage Association & Irish Exporters Association
Our goal is to provide our customers with a first class professional, efficient and transparent service. In keeping with these we have achieved ISO9001 accreditation reflecting the drive for the highest standards in our company. We are FORS (Fleet Operator Recognition Scheme) compliant meeting the strictest operational and administration standards for delivering to all major UK cities. Our trucks are all late model and rigorously maintained meeting Euro 4 or better emission standards to enable us to deliver to deliver to London city centre and transiting Switzerland. We are registered with the UK Border Force Agency meeting the approved protocols for protecting our cargo and the drivers from the dangers of illegal immigration. We continuously strive to develop and broaden our skills with recent upgrades to ISO9001:2015 and FORS accreditation along with Irish Life Sciences GDP passport to provide the most professional service to customers in an increasingly regulated environment.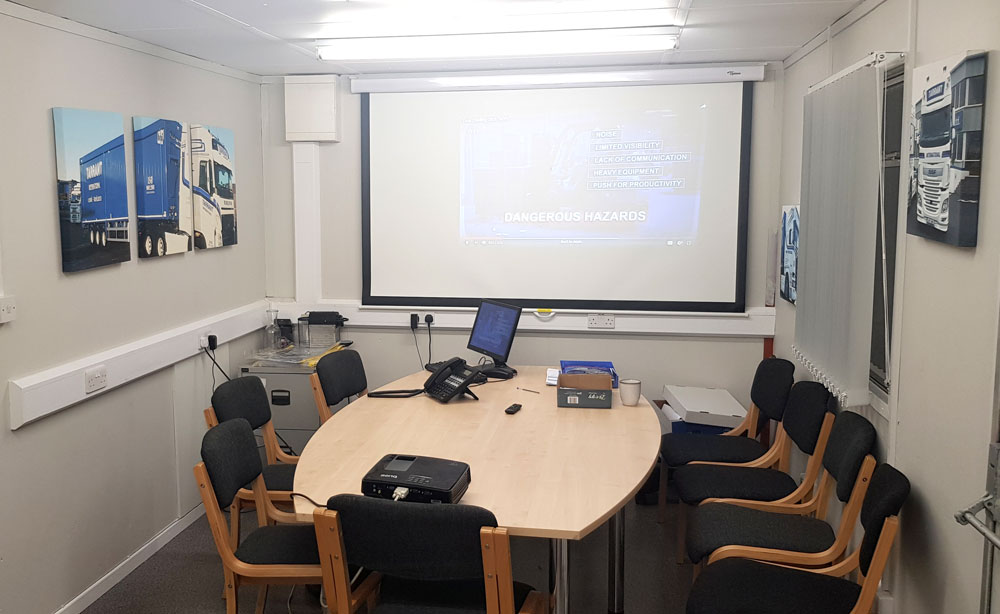 We believe our drivers are our standard bearers on the road & our most visible point of contact with our customers & the public
They are highly trained and experienced. Each member of Tarrant International's team have a minimum of 5 years experience with a certificate of competency constantly refreshed with annual training. Our Pharma drivers are GDP trained with ADR licences for the haulage of dangerous and hazardous cargo. On top of our in-house training our drivers are independently assessed and trained for fuel efficiency and making safe progress on the public road network.
Liam has been in the trucking industry on both sides of the Atlantic since 1965
Liam hauled from coast to coast in the USA for 7 years and when Ireland joined the European Community in 1973, he returned to Ireland and commenced operations to France, Italy, Spain and beyond.
His sons Donagh and Fergal joined the business full time in 2003 upon completion of their education and oversee the day to day operation of Tarrant International. Liam, Donagh and Fergal are all CPC holders, Liam's wife Sheila supervises the administration staff. Due to continuous expansion we purchased our current premises in Sarsfield Court, Glanmire in 2005 which includes a full truck wash, service bays for up to 4 trucks at any one time and warehousing onsite. This is an ideal location which gives us greater proximity to Cork, the M8/N20 & N25. All our equipment is maintained to the highest standard by a combination of manufacturer's warranty and our in house maintenance department at our depot in Sarsfield Court supervised by our foreman Michael Mullane who has been with us since 1992.
Our staff and dedication to service have helped maintain excellent relationships with our customers some of which have been with since the 1970s and hopefully will be for many more years to come!